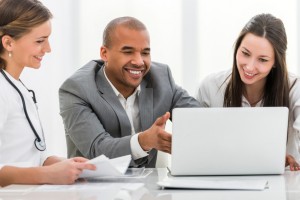 One Source Therapy Review is fully staffed with an in-house, licensed Medical Director and attorney dedicated to your Plan and provides licensed and practicing therapists who have extensive clinical experience.
The One Source Therapy Review team seamlessly integrates into your system and adds value to your Plan by:
Helping identify cost savings and changing utilization patterns for improved member services and outcomes
Assisting in the creation and implementation of a therapy specific Fraud, Waste, and Abuse program
Tracking and trending clinical practice patterns using a combination of our data collection, your clinical system and claims reports resulting in cost savings
Creating therapy specific quality of care policies/programming
Quality Patient Care
Ensures patient receives therapy paid for by Plan
Ensures patients meet most appropriate outcomes and best functional improvement
Therapists write appropriate goals and time frames to meet national outcome measures, assuring the therapy goals results in functional improvement
Post therapy claims ensure therapies match claims and claims meet requirements for patient improvement
Assisting with the review of adverse legislative therapy proposals
Partnering with the Plan's Utilization Management and Provider Relations departments to reduce phone traffic for therapy services
Improving the Plan's relationship with therapy providers and the therapy community. One Source Therapy Review CEO Jackie Tedesco has an ongoing relationship with the Georgia Therapy Tri-Alliance.